How to Find the Best SMS API Providers For Your Business in 2020
SMS, for one reason or another, is still a major player. Emails and modern messengers have beaten the limits of old SMS, but for business and many consumers, it's still useful.
How can an API provider help you reach customers via SMS? Look at this image which explains the basic process.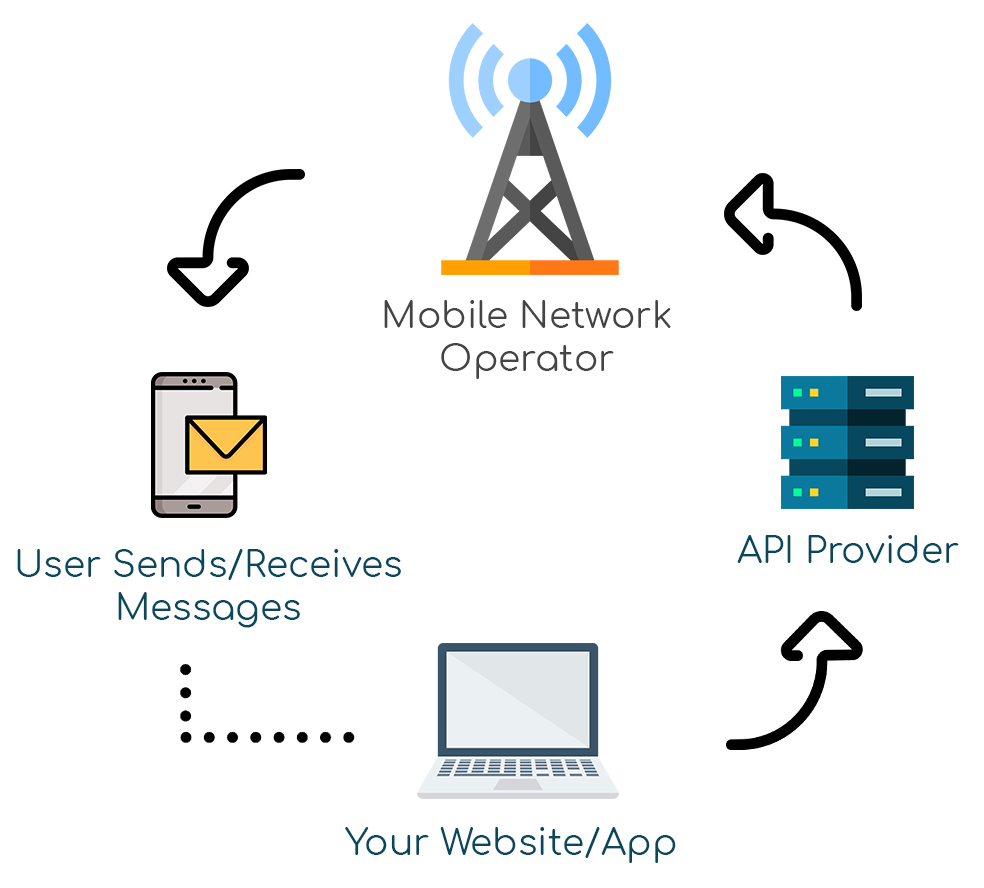 List of Best SMS API Providers
But, before we get started, what are your requirements?
Do you want to only send messages or receive too?
Are you looking for 'Verification/Security Codes' functionality?
Is the audio/video call service required?
Do you need additional features apart from basic sending/receiving?

MMS
Live (Websockets)
WhatsApp & Email Marketing
Connection to IoT devices
Here are the top APIs for Message communications that you might want to use
Bandwidth.com
These guys have listed Google, Godaddy, Skype, Zoom and many others as there customers. What more? They have tons of other services besides SMS, MMS and rich messaging.
Twilio
Twilio is super famous. It provides many services, messaging is one of them. They call it 'Programmable SMS'. Twilio provides SDKs and client libraries for many stacks. Node, PHP, Python, and many more view all.
Telnyx

Telnyx is another company that provides messaging services. These guys have an easy to use API with good documentation. They claim to guarantee 99.999% uptime on their website. It's free to get started.
Nexmo

Partnered with Amazon Web Services, Twitter, Uber, and Snapchat, Nexmo seems like a trustworthy provider. They also provide quality SDKs and client libraries for various technologies.
MessageBird

MessageBird lists Facebook, WhatsApp, Telegram, and Uber as it's partners. You can start to use it for free without providing any credit card information.
Pilvo
Pilvo supports SMS messaging, conference calls and simple voice calls. You are given Free Credits if you sign up now. They claim that IBM, Audi, Godaddy, Atlassian and many known brands user their services.
TeleSign

TeleSign provides many services ranging from Communication, verifications to Mobile-ID. They haven't listed any prices on their website.
Routee

Routee lists Microsoft, Skype, Telegram, Uber, and WeChat on their page. They provide dozens of products such as SMS, Emails, Voice, 2-factor authentication and many others.
MSG91
These guys claim to serve more than 1 billion SMS per month, that's insane. MSG91 lists Xiaomi, MakeMyTrip and other 5,000+ companies on their portfolio. They are providing many easy options to integrate into many platforms. Node, PHP, WordPress, Python, etc are easy to integrate with MSG91.
Clickatell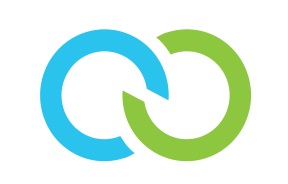 Clickatell lists IMDb, WhatsApp, IKEA, Ericsson, Fujitsu, FirstBank, and many others as their clients. They provide SMS, WhatsApp, and RCS as their product services. You can get started for free.
Quiq

Quiq provides the usual stuff, but also Google RBM, Apple Business Chat, Facebook Messenger, and Twitter Chat services. They also have a feature that can convert Phone Calls to Text, which might be useful to you. Their starter package is $500/month with 750 SMS conversations/month.
ClickSend
Providing Services like SMS, MMS, RCS, WhatsApp, Text-to-Speech and also Fax, ClickSend is another big player. They provide easy integrations with popular platforms.
Other mentions
That's it for now, I will update this list if I find something useful or if something changes.